Residential Interior Painting
In The Vancouver Area & Southern Gulf Islands
We supply all of the paint required to complete our job. Using the latest in colour matching technology, we help you pick a suitable colour, specifically for the job at hand. We use only 100% acrylic latex because of our belief in using safe and environmentally friendly products. Once a room is painted, you and your family can enjoy the space in less than one hour.
We respect that you have plans for your home and often require a time specific and timely completion date so that your home is exactly as you want it to be when your guests arrive.
Whether you are redecorating your entire home or you simply want a fresh coat of paint to liven up your space, professional painters can help you get the results you're after.  When you engage in our services, you can feel confident that we will take care of your home as if it were our own.
Working with Holloway Painting means that all aspects of your home painting needs will be met.  We meet with you for a colour consultation, supply all paint, equipment and materials to ensure you are satisfied with the results.
We offer a number of residential interior painting services, that include:
Wall painting

Ceiling painting

Trim painting

Door painting

Tile & Brick painting
Opening your home to have work completed can be challenging, this is why our entire team adheres to a strict Code of Conduct and we ensure that every project is executed efficiently and respectfully.
We Abide by Our "Do's & Don'ts" for A Professional Interior House Painting Job
Do always take off your shoes when entering the client's home
Do be courteous and respectful to your client
Do finish your job when promised
Do plan your work so customers have access to their home
Don't get distracted and delay the project
Don't rush your work and degrade the quality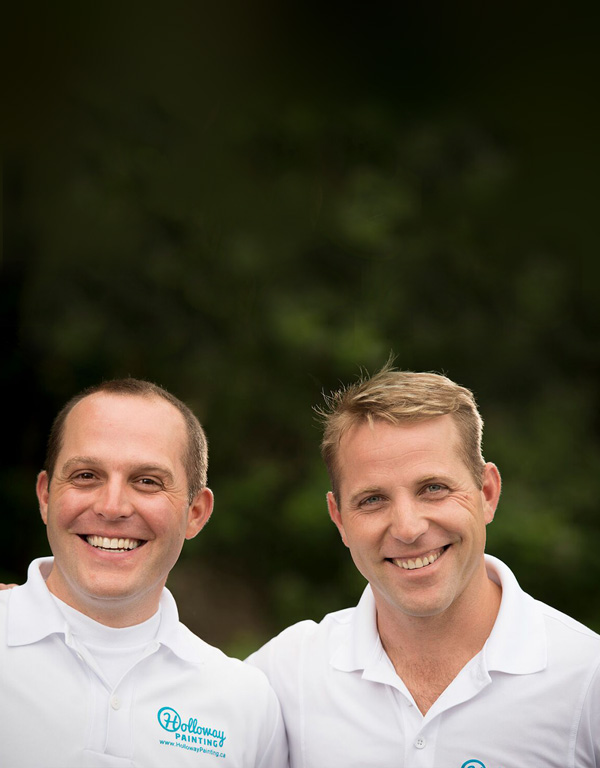 In addition to having WSIB clearance certification and are fully insured, you can be sure your business is in our experienced hands.
THE NEXT STEPS ARE AS EASY AS 1-2-3
1. Call us at (236) 334-5400  or complete the Form below form to set up a free consultation.
2. One of our experienced staff will visit your home at your convenience to determine the next course of action.
3. Relax as we work to ensure the necessary services are provided in a timely and professional manner.
HOURS
Monday - Friday: 8AM-4:30PM
Saturday - Sunday: Closed
LOCATION
Unit #104 15585 24 Ave Surrey

SERVICE AREAS
Greater Vancouver Area and the Southern Gulf Islands
British Columbia, Canada!