Do it the Right
Way. Do it the
/Professional PainTing Services
INTERIOR & EXTERIOR

No Project is too big or too small. We do large scale Stratas, residential repaints, commercial improvements, any type of restoration, + hourly services.
Holloway Painting Services Do it the RIGHT way, Do it the
HOLLOWAY
Our mission at Holloway Painting is to spread positivity in our community through our unwavering commitment to certainty, quality, and exceptional service. We strive to exceed expectations every time by delivering the highest level of craftsmanship, reliability, and attention to detail in all of our painting projects. Our core values are centered on making a meaningful difference in the lives of our clients and our community, and we are dedicated to achieving this through every aspect of our work.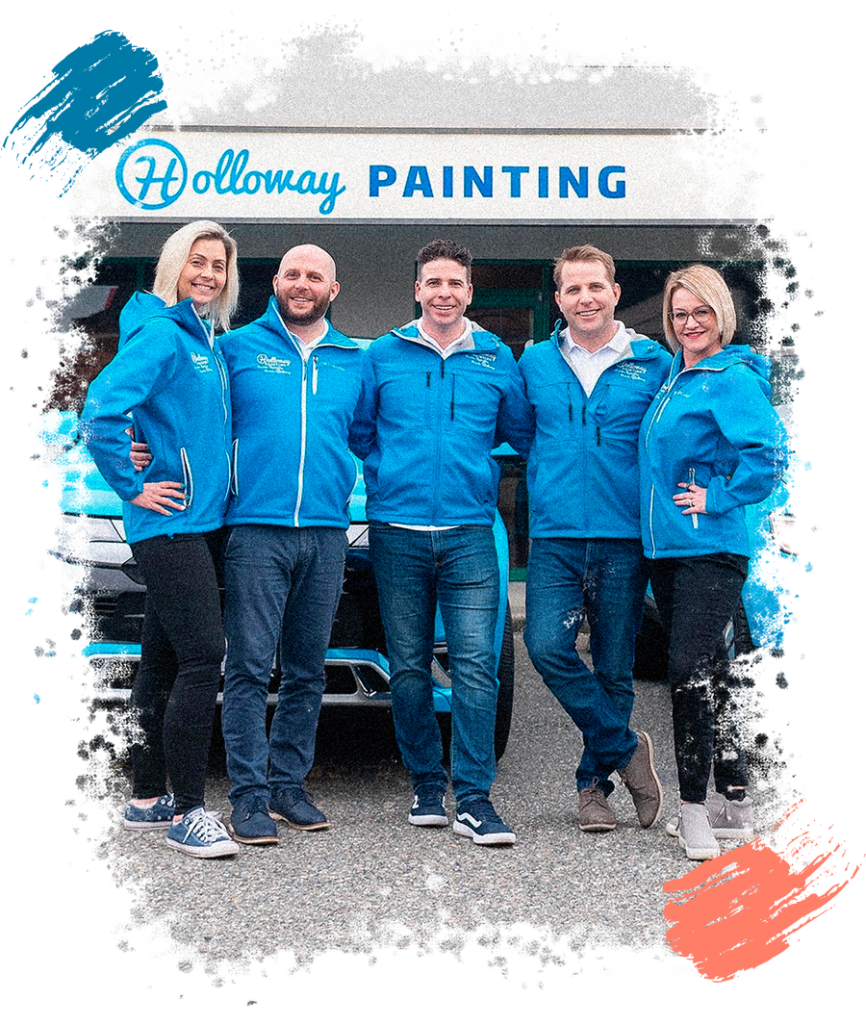 Over 200 5 Star Reviews-What People are saying