Residential Exterior Painting
In the Vancouver Area & The Southern Gulf Islands
We supply all of the paint and equipment required to complete the exterior painting job. Using the latest in colour matching technology, we help you pick a suitable colour, specifically for the work at hand. We use only 100% acrylic latex because of our belief in using safe and environmentally friendly products. Once your home is painted, you and your family can enjoy the new look of your house.
We respect that you have plans for your home and often require a time specific and timely completion date so that your home is exactly as you want it to be when your guests arrive.
Your home is valuable to you and your family and is something that you take great pride in.  House painting is a maintenance task that can be time consuming and difficult. 
There is much more to residential exterior painting than simply selecting a colour.  This is why working with Holloway Painting and it's team of professionals will ensure the outcome of the project will be exactly what you were wanting to achieve.
We can help will all of the following services:
All types of exterior house painting (stucco, wood siding, aluminum siding etc.)

Trim painting

Exterior Door & Garage Door painting

Deck and Fence painting

Pressure washing & preparation work

Brick Painting
High value is placed on our reputation for integrity and honesty. You can expect a fair quote that we review with you detailing all of the services being provided.
Just as you take great pride in your home, we at Holloway Painting take great pride in our work.  We will consult with you to plan the best course of action to meet your expectations.  Factoring in all of your specifications, preparation work that is needed, and appropriate materials that are required so that you can feel excited about the look of your home and that we deliver the paint project you desire.
We Abide by Our "Do's & Don'ts" for A Professional Interior House Painting Job
Do always take off your shoes when entering the client's home
Do be courteous and respectful to your client
Do finish your job when promised
Do plan your work so customers have access to their home
Don't get distracted and delay the project
Don't rush your work and degrade the quality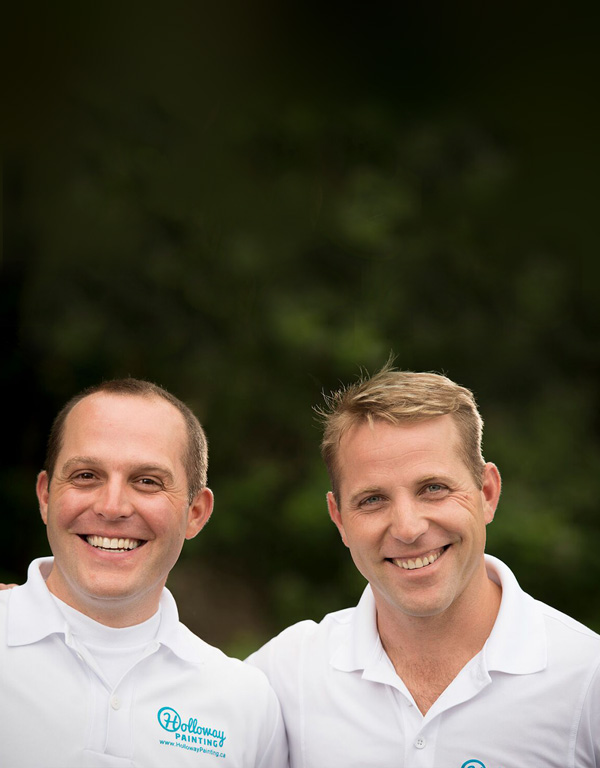 In addition to having WSIB clearance certification and are fully insured, you can be sure your business is in our experienced hands.
THE NEXT STEPS ARE AS EASY AS 1-2-3
1. Call us at (604) 418-2112  or complete the Form below form to set up a free consultation.
2. One of our experienced staff will visit your home at your convenience to determine the next course of action.
3. Relax as we work to ensure the necessary services are provided in a timely and professional manner.
HOURS
Monday - Friday: 8AM-4:30PM
Saturday - Sunday: Closed
LOCATION
Unit #104 15585 24 Ave Surrey

SERVICE AREAS
Greater Vancouver Area and the Southern Gulf Islands
British Columbia, Canada!