Full Scale Strata Painting
At Holloway painting, we recognize the importance of and work diligently to ensure your strata painting project is done on time and on budget. If required, we will work weekends and extended hours to get the job done.

Residential Interior Paint

Residential Exterior Paint

Full Scale Strata Painting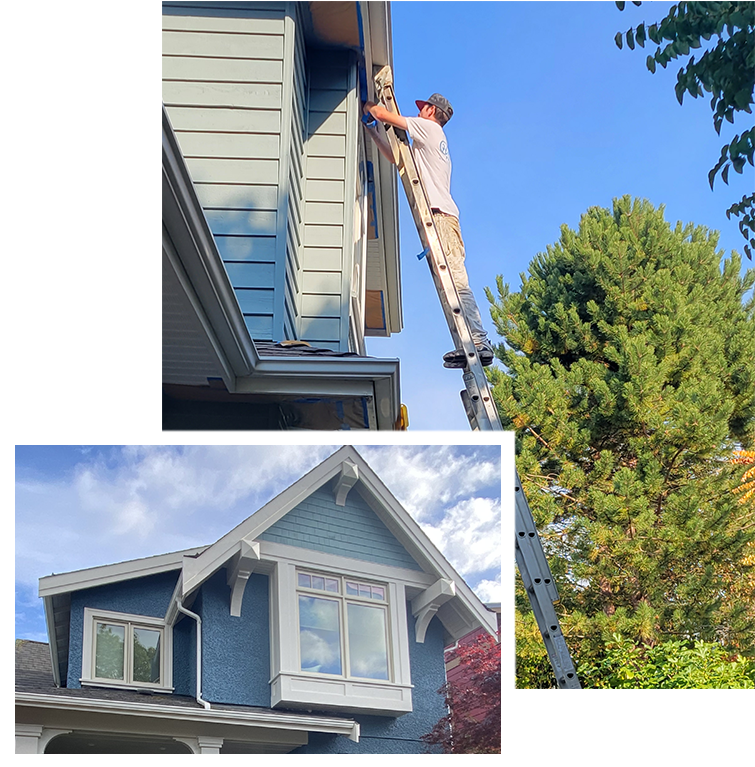 Painting a Strata Complex
Full Scale Strata Complex Painting
Using a professional painting company to paint a large or small strata complex is a must. A professional painting company has the years experience and expertise to handle the unique challenges that come with painting a multi-unit complex. Furthermore, a team of professionals with the proper equipment, tools, and materials will ensure that the painting job is done correctly and efficiently. An experienced painting company can help ensure that the work is completed safely, while complying with all applicable regulations and codes. In addition, a professional painting company can help maintain the value and appearance of the strata complex by using high-quality paint. Afterwards, a professional painting company can provide ongoing painting maintenance as needed. Finally, hiring a professional painting company can save time and money in the long run by preventing the need for costly repairs or repainting due to mistakes or poor workmanship.
At Holloway Painting, we have a strong work ethic. We will even work weekends to fulfill our duty to you.
In addition to having WSIB clearance certification and being fully insured, you can be sure your business is in our experienced hands.