Do it the right way, Do it the
Holloway!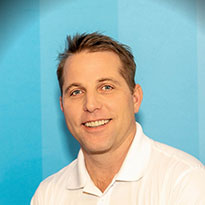 Robbie Holloway moved from Burnaby to White Rock at 10. His painting career began in 1996, with an opportunity from a friend in the trade. After graduating from Elgin Park high school in 1999, he headed to Whistler in the summer and began painting at age 18. With guidance and support, Robbie quickly learned and perfected the craft, discovering he had a talent for executing high-quality paint jobs.
In the fall, he attended a theatre/film acting school. After completing his 2-year program Robbie went out into the world of acting, landing several roles in the film and television industry. In between auditions, he worked for numerous local painting companies.
In 2008 he finally took it upon himself to open his own small outfit and name it "The Robbie Holloway Painting Company."
In 2013, Holloway Painting officially opened and quickly gained a reputation as the best-kept secret in town. In 2017 Robbie reached out to his brother Steve to help grow Holloway Painting. After the first year together, they doubled the business.
You can find Robbie boating around the Gulf Islands fishing for salmon when not running the family biz.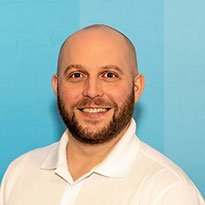 Steve started in the painting business knocking on doors for a student painting company at age 16. For the next few years, he worked and learned about the business deciding to open his own small painting company at the age of 24. After being a business owner for ten years, Steve joined a design/build contracting company as a Sales Representative in 2013. Building his skills in structuring major renovation projects, Steve was thrilled to take that knowledge and bring it back into the already thriving Holloway Painting, taking over as Sales Manager in 2017.
Being a huge Canucks fan, Steve frequents the games regularly and plays on two separate men's league hockey teams on evenings and weekends. Steve also enjoys various other sports, such as snowboarding, golf, beach volleyball and sailing around the bay in Kitsilano, where he lives!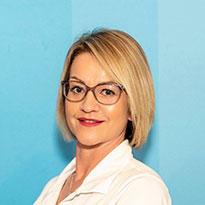 Aryn is our Office Manager; she joined the Holloway Painting team in the spring of 2021. Aryn brings 15 years of management and leadership experience to the Holloway Team. Customer service is Aryn's #1 priority; she prides herself on communication, ensuring our clients and team are happy and 100% satisfied.
Aryn enjoys spending time outdoors walking, gardening, and staying physically active with her husband and four daughters.
She's been an excellent addition to the growing Holloway Team, and we look forward to a great future with her.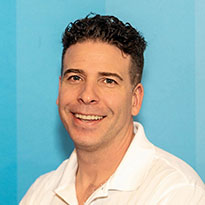 With 24 years of construction industry experience, Matt has come to the team with a wealth of knowledge. Starting from the ground up, he honed his skills with on-site experience in framing and form-working, eventually becoming a Site Superintendent. His ambition to move into the office side of the business led him to pursue an Architectural and Building Technology Associate Certificate from BCIT while working full-time as a Superintendent. This enabled him to secure a role as Construction Project Coordinator for a building envelope restoration company, followed by a recruitment to a Construction Project Manager role for a large Developer & General Contractor and ultimately to a role there as a Development Project Manager where he successfully delivered 750,000 square feet of office space across four buildings over the course of seven years.
Matt, Robbie, and Steve have been friends since high school, so it was only fitting that Matt would join the team as General Manager and help to further the tremendous growth and vision that Robbie had cultivated. In his free time, Matt is a dedicated father to his daughter and loves to coach soccer, snowboard, hike, bike, and train so that he can play in the most remote locations of British Columbia, and beyond.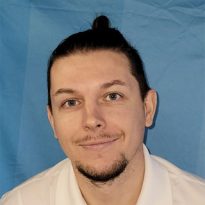 Dmitrii is an experienced and highly qualified Site Supervisor and Estimator at Holloway Painting, holding a Diploma in Business Management and a Bachelor's degree in Finance. With over 10 years of customer service experience, Dmitrii has also led his own strategic planning company, providing clients with professionalism and certainty. As a professional painter, Dmitrii was a Site Supervisor at Holloway Painting before taking on the Estimator position. In his spare time, Dmitrii enjoys traveling with his partner.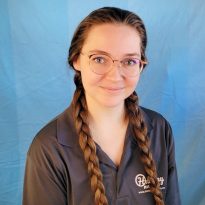 Project Coordinator, Colour Consultant
Jessica has a wealth of
experience in business management and painting, making her a valuable asset to the Holloway team. with a BFA degree and hands-on experience, she is able to respond to challenges in a dynamic environment. Jessica has been with
Holloway since she started out as a painter, and later continued moving up from Site Supervisor to Project Coordinator, and is excited to continue growing her role within the company. In addition to her Professional pursuits, Jessica has worked to help establish a thriving art community and continues to support her peers in the development of a variety of projects and events