At Holloway painting, we recognize the importance of and work diligently to ensure your project is done on time and on budget. If required, we will work weekends and extended hours to get the job done.

Residential Interior Paint

Residential Exterior Paint

Full Scale Strata Painting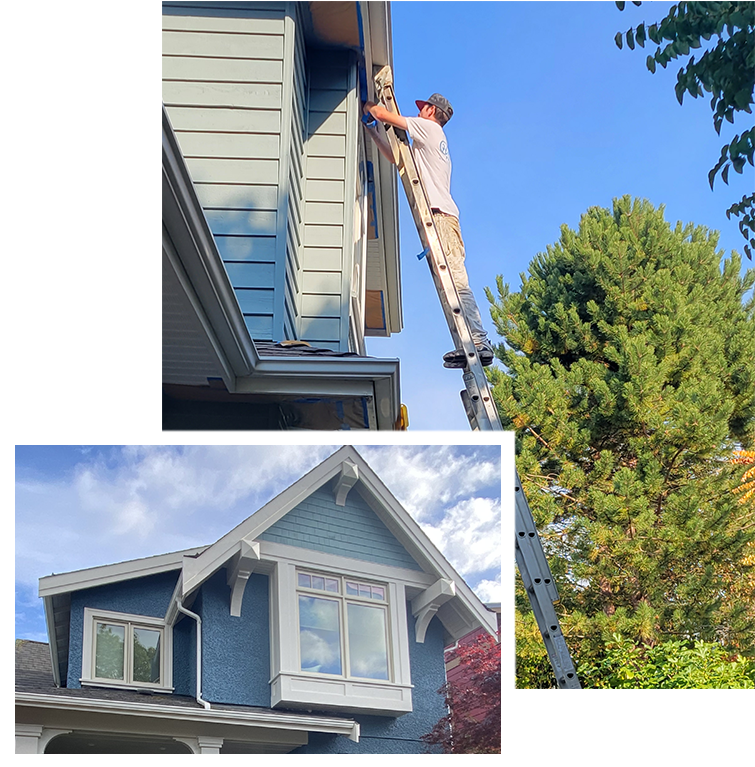 At Holloway painting no project is too big or too small, in fact we want to help you with all your painting needs and create a customer for life.
With an hourly project, customers pay for exactly what they get, with no extra costs associated with risk. This makes it a more cost–effective and efficient option than a fixed–price estimate. Customers who are hands–on can also have the painters do as much or as little as they want, with a flexible work order and contract. 
At Holloway Painting, we have a strong work ethic. We will even work weekends to fulfill our duty to you.
In addition to always being in good standing with WorksafeBC we also carry 5 million dollars in liability insurance, you can be sure your project is safe in our experienced hands.
THE NEXT STEPS ARE AS EASY AS 1-2-3
1. Call us at (236) 334-5400  or complete the Form below form to set up a free consultation.
2. One of our experienced staff will visit your home at your convenience to determine the next course of action.
3. Relax as we work to ensure the necessary services are provided in a timely and professional manner.